How to Register for GCGA Championships
1. Register to become a member of the GCGA and get a current GHIN Handicap
Choose a GCGA Facility You are Affiliated With
Note: Not all GCGA facilities appear on the list, and you may need to visit the facility to get an active GHIN handicap (i.e. private facilities)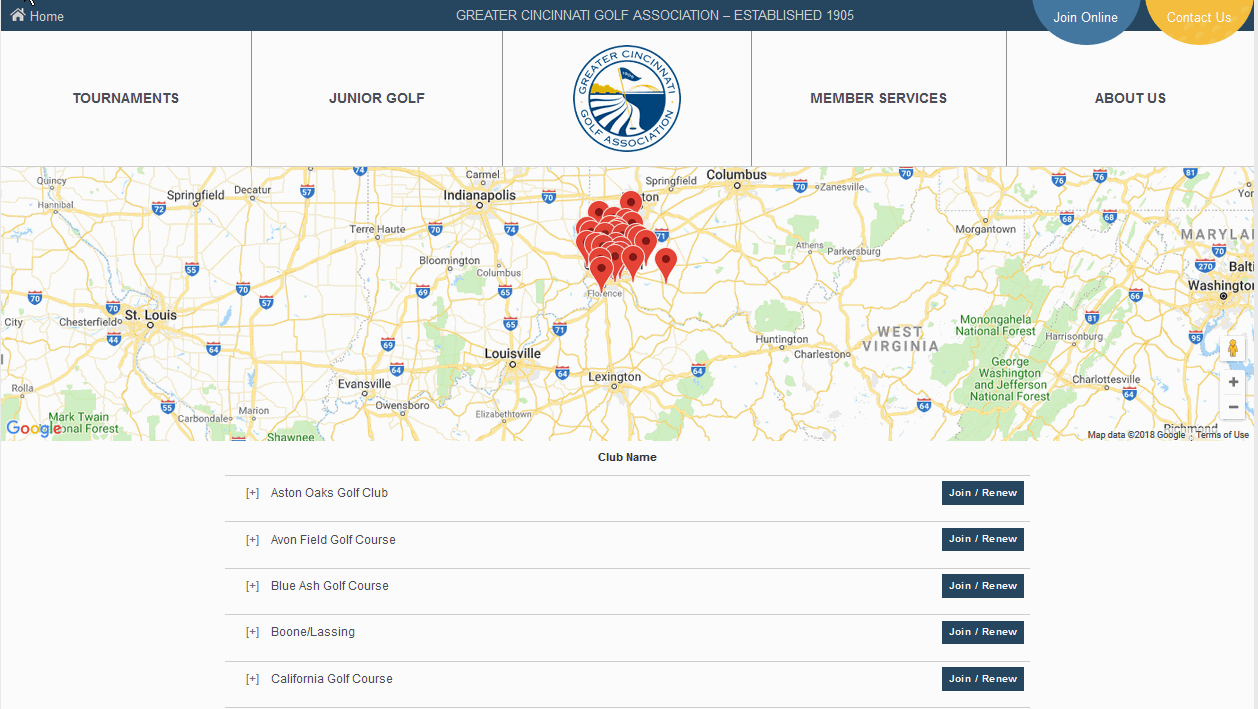 2. Create a Player's Account through the GCGA Tournament Management System or Login to Existing Account
For new users, click On "Click Here to Register" It will ask you a series of questions to create a profile.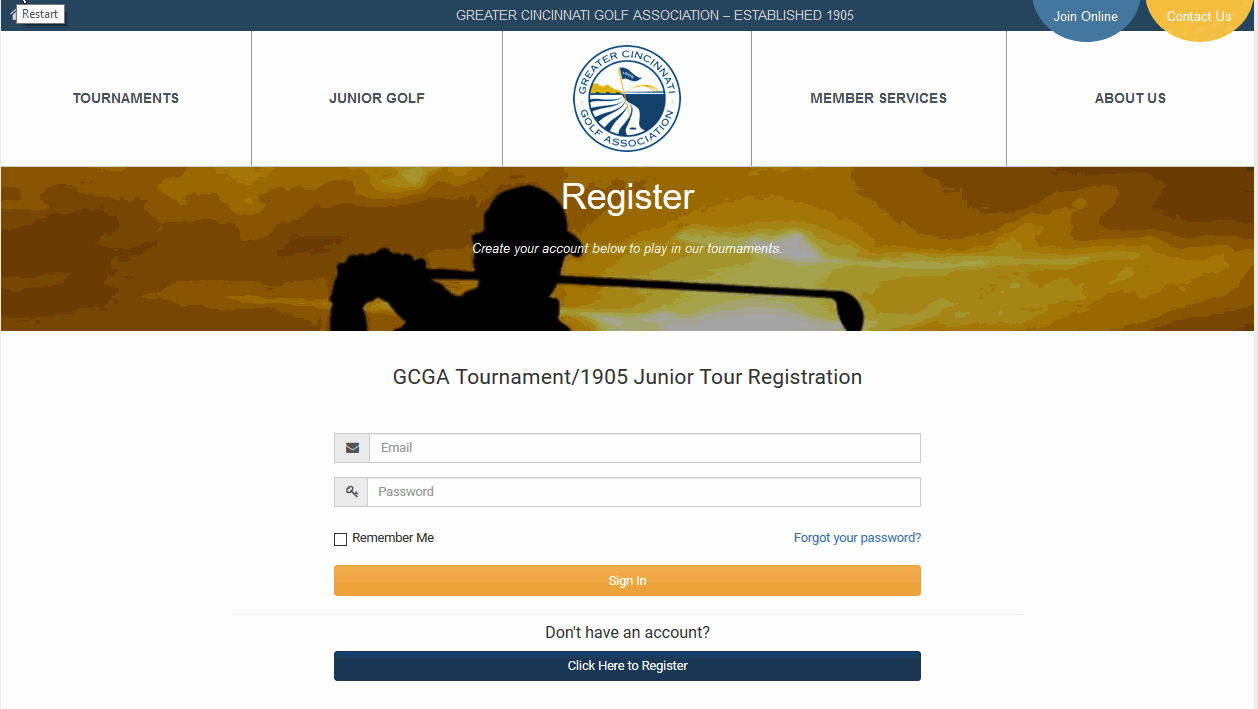 3. After the profile is created, you can start signing up for events. Click on an event you want to register for, then click the "Sign In/Register" on the top right.
Once you sign in, click the "Register Now" button to get registered for the event.