How to Register for GCGA Championships
1. Register to become a member of the GCGA and get a current Handicap
Choose a GCGA Facility You are Affiliated With
Note: Not all GCGA facilities appear on the list, and you may need to visit the facility to get an active handicap (i.e. private facilities) For facilities not appearing, you will have to wait till after January 1st to activate your handicap by contacting the facility (may be automatically active after that date if a member of a private club). You can still complete steps #2 – #3 if you had a handicap in prior year. Your handicap will have to be active before playing in an event. Nothing restricts you from picking a different facility that allows online registration.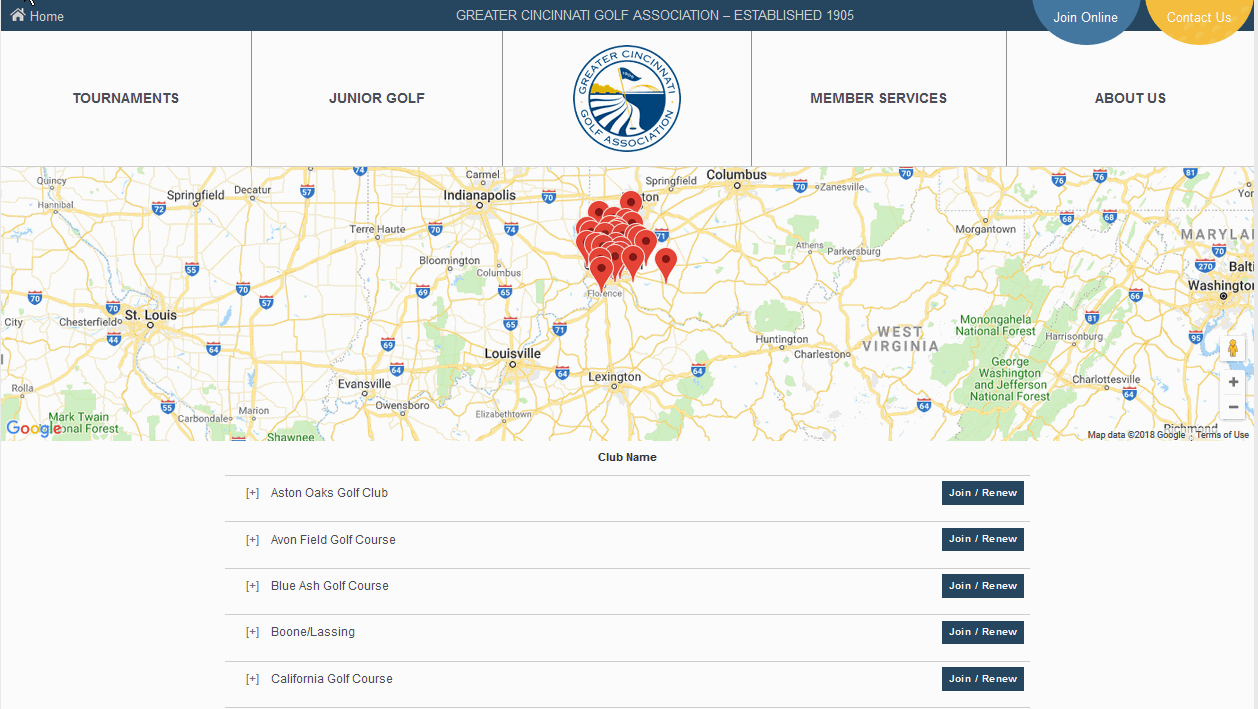 2. Create a GCGA Player's Account or Login to Existing Account
For new users, click On "Click Here to Register" It will ask you a series of questions to create a profile.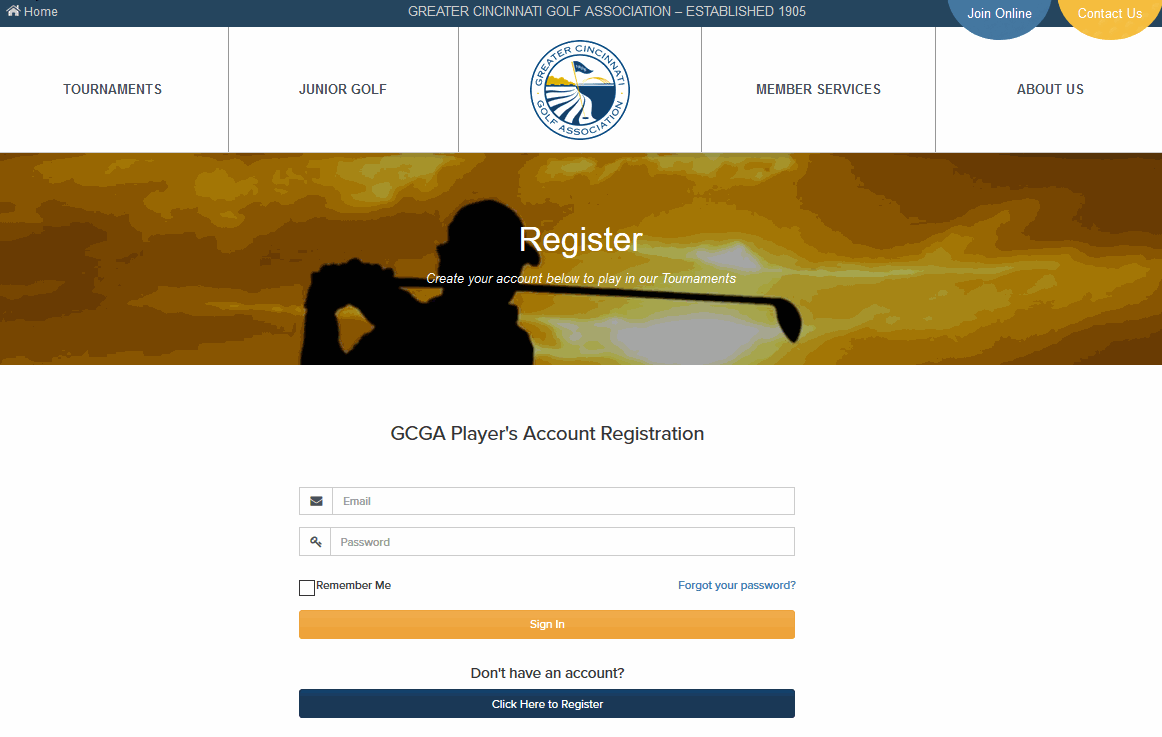 3. After the profile is created, you can start signing up for events. Click on an event you want to register for, then click the "Sign In/Register" on the top right.
Once you sign in, click the "Register Now" button to get registered for the event.