How to Register for the 1905 Junior Tour
1. Register to become a member of the GCGA and get a GHIN Handicap for 2018
Choose a GCGA Facility You are Affiliated With
Note: Not all GCGA facilities appear on the list, and you may need to visit the facility to get an active GHIN handicap for 2018 (i.e. private facilities)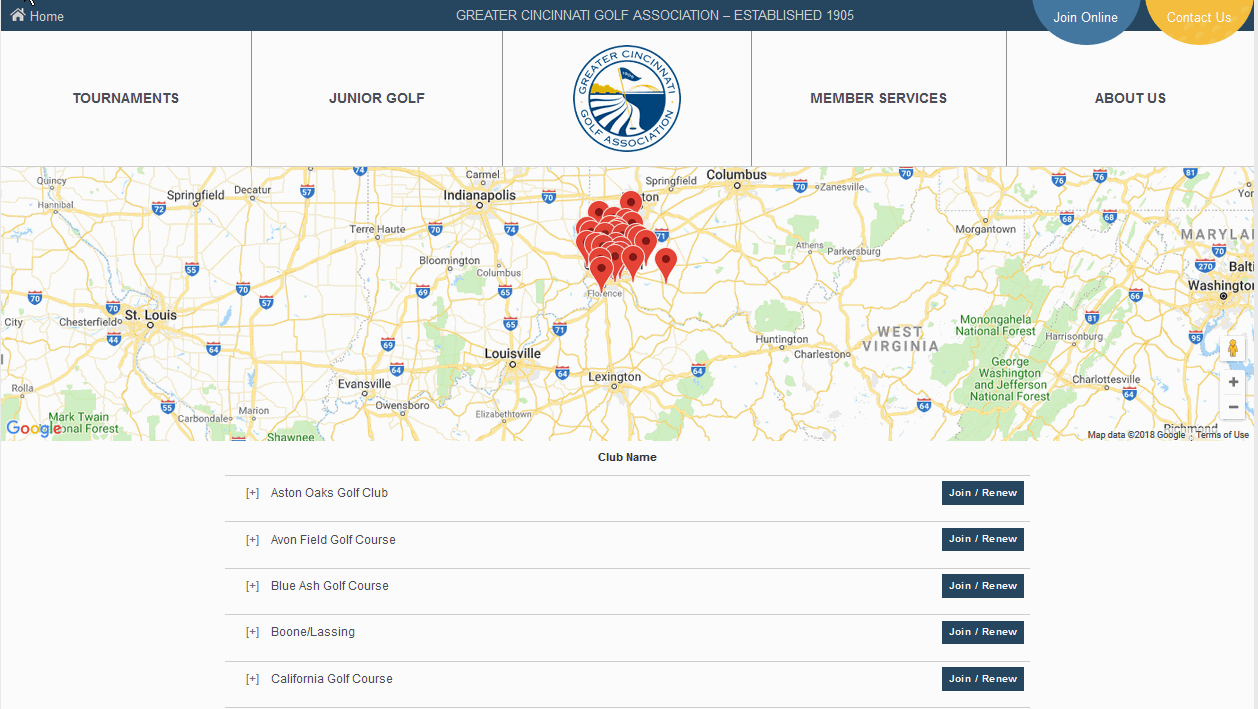 2. Create a Player's Account through the GCGA Tournament Management System
Click On "Click Here to Register" It will ask you a series of questions to create a profile.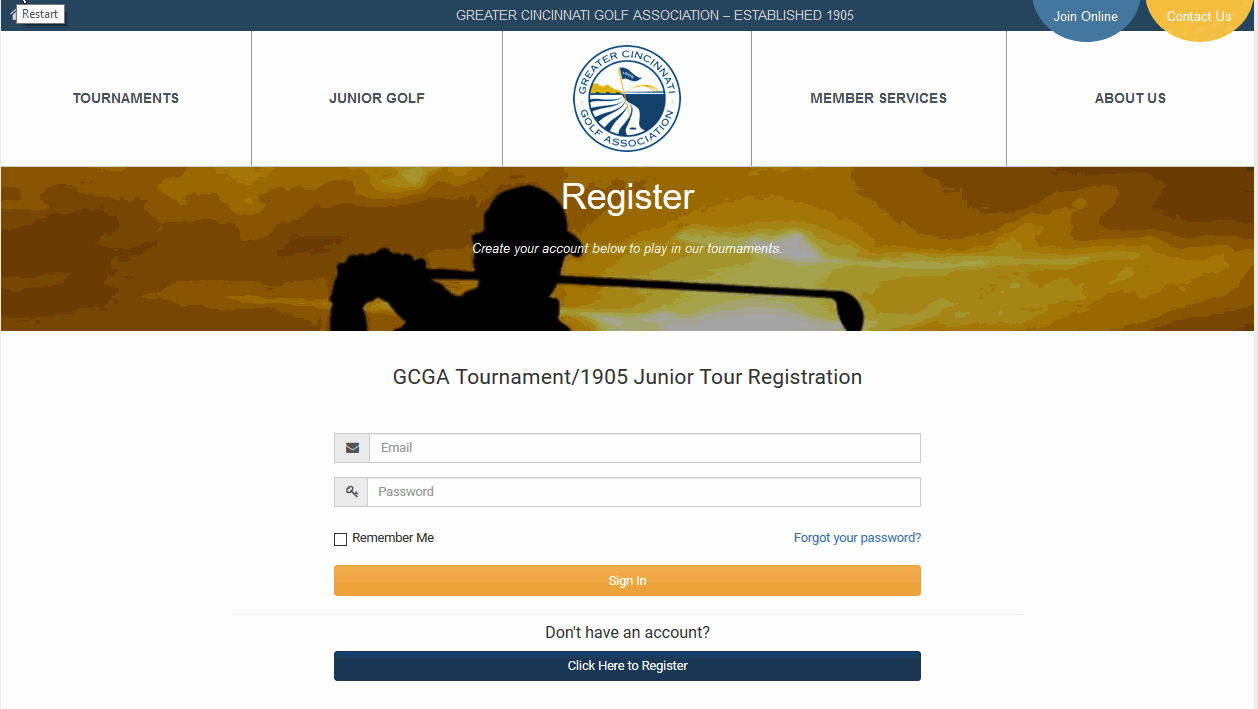 3. After you save the profile questions, a box "Add to Cart" will appear. Add the Membership to your cart,
and follow the steps to pay the Membership Fee.

4. After the profile is created and Membership Fee is paid for, you can start signing up for events. Click on an event you want to register for, then click the "Sign In/Register" on the top right.
Once you sign in, click the "Register Now" button to get registered for the event.